Earthkeeper, because we are all protectors
Before the entry, let's play a quiz. What comes to mind when one sees the term Earthkeeper ?
A. Earth + an individual or entity that takes care of something; example, butler, maid, steward or governors

B. Earth + someone that cleans up after something; road cleaners
C. Earth + an individual or entity that takes possession of something and protects it.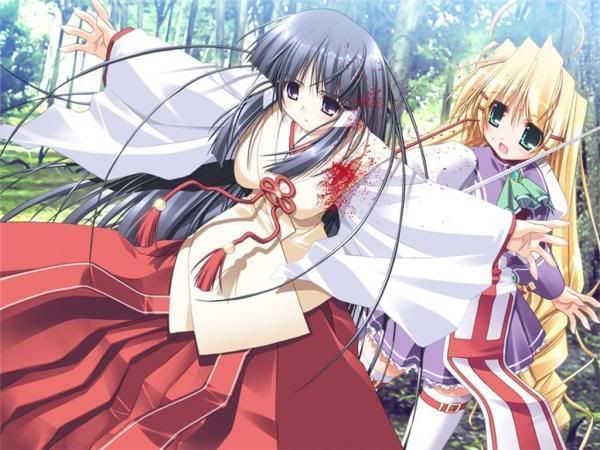 …
.

If you choose any of the above, you are CORRECT!!!
Okay, bad quiz I know =.=. I swear I really wanted it to be a multiple choice with differing answers. But as it turned out, regardless of how I tried to jumble the term, the meaning remains constant; someone who cares and protect the Earth.
The only reasons I can think of anyone failing to interpret that term would be that he/she is...
a. A Dyslexic
b. An idiot
c. An as*****
d. An illiterate
Yes! Finally a respectable MCQ hah! Okay I digressed =x
And so "Protector of the Earth". Isn't that idea beautiful? Growing up, I used to think superheroes with their destructive powers are cool. But after I grew up, I realised that destroying is easy, protecting and mending is hard.
Like they say, a picture speaks a thousand word. So let this video speak 3 thousand words about Earthkeeper to you.
Eh what is it that I'm hearing about wrong idioms? Don't be an idiot =x (pun intended)! The conversion rate is reasonable !
"Earthkeeping is straightforward, practical, common sense. It means taking actions that enable us to be good stewards of the earth. Earthkeeping is the way we make our products. It's using revolutionary breakthroughs like Green Rubber™ compound to make 42% recycled rubber outsoles. Earthkeeping is using renewable energy in our facilities. Earthkeeping is the more than one million trees we've planted around the world to help prevent desertification, reduce drought, fight global warming and green our communities. Earthkeeping is how we take a stand on issues that affect the environment, like climate change"

excerpt from http://community.timberland.com/Earthkeeping
In short, Timberland has started a movement to help protect Mother Nature and it is called 'Earthkeeper'. The term "Earthkeeper" is a combination of "Earth" and "keeper" (duuuhhhh XD).
It is coined by Timberland to represent someone who is concerned about environmental issues and willing to take action to protect our Earth. Like the minor act of recycling their plastic bottles, to bigger things like replanting eroded areas and using renewable energy to reduce the burden on our environment.
Now, from what I've understood from my research, this is a BIG movement!
It extends to a multitudes of areas from straight forward projects like planting trees (actually, it's not simple either) to overwhelmingly huge initiatives like reorganising their business development, inventing green product technology to telling consumers what goes into their products. From a very commercial perspective, that is suicide. But from a conscious perspective, that is humane honesty.
I'd go into details about their awfully smart technologies of delinking old rubber and using PET bottles to make sockliner but I know I'd flunk at it so pop over to their website for the reading!
As part of the big movement, Timberland has a Desert Greening project that supports greening and is focused on the reversal of desertification. One of their current initiatives/project, 'Desert Greening' is happening in Horqin, Inner Mongolia.
Horqin Desert is a desert located inside Tongliao, Inner Mongolia (yes, the name really is 'inner Mongolia', no I don't mean 'on the inside' of Mongolia).
" In 2001, Timberland started on one of its community service projects to support greening activities in China's Horqin Desert that is situated in Inner Mongolia, through Japan based non-profit organisation —GreenNet. Overgrazing of the land and excessive deforestation by Man has led to desertification which has changed the once lush and green Horqin Pasture into Horqin Desert. Timberland continues its tree planting activities in Horqin Desert, hoping that it will recover its lush greenness. Since April 2010, we have planted 1 million trees, and have just embarked on a journey to plant another 2 million"

excerpt from http://www.earthkeepers2011.com/sg
Tongliao has a four-season, monsoon-influenced, continental steppe climate, with long, cold, windy, but dry winters, and hot, humid summers. Much of the year's rainfall occurs from June to August, and even then dry and sunny weather dominates in the city. Going by such statistics, it's not hard to imagine how it maintains a desert.
Horqin desert is almost the size of Switzerland and every year they experience sandstorms that sweeps all the way across Hong Kong, Taiwan and Japan while depositing millions of tonnes of sand in the neighbouring cities. According to the villagers, when the storm starts they can't even open their windows. Even if they did, sand would still get everywhere inside the house.
Being of Rural geographic, it's not hard to synergize the fact that villagers there mostly make their living by farming. And sand storms can never be good. Because soil don't stick and plants don't grow. Simple.
But the problem doesn't end there.
Like what Janet Hsiu said on her show (video below): "When you're in Inner Mongolia, it's pretty easy to get the feeling you're isolated from the rest of the world. (And) that what happen here couldn't possibly affect things on a global scale" .

But it does. Because the earth is round and we are all sharing what we borrowed from our kids. Inner Mongolia may be far away but their influence on the climate is near.
The saddest part of the story is how Horqin used to be a lush, green pasture. As it turns out, the pressure to feed our exploding human population has burdened the land with over grazing. Within 10 years, population in Inner Mongolia has multiplied by four-fold while livestock has increased by 300 times.
Change in climate and excessive deforestation also left the top soil susceptible to strong winds which finally resulted in it's current barren landscape.
Again, as they say, a picture speaks a thousand word. I present 3000 thousand words *coughvideocough* to you again.
Alright, I hope this entry speaks out to you and brings to mind the dire situation we are in. And if it's not evident by now, this is an entry for Nuffnang's Timberland Earthkeepers 2011 Blog contest. As part of the contest, I'm supposed to explain why I should deserve to win.
I'm not trying to be humble but, I don't think I ever really 'deserve' anything except for my leave entitlement, annual bonus and eternal care from my parents =X. But back on track, I mean yeah, I recycle, I reject plastic bags whenever I can, use a Fan instead of the Air-Con and I get scolded by my colleagues for turning off the air conditioner when we go out for lunch.
But those doesn't necessarily constitutes to a 'deserving' reason. Even for more tangible stuffs like taking part and winning Cosplay Competitions, I still think it was an opportunity given to me. Not deserved.
But I admit, if I do win the trip, I'll be sooooooooooooooo delighted! Because I really really want to go to Inner Mongolia and DO SOMETHING!
As you guys know, I'm quite the enthusiastic superhero wannabe. I started the 1000 Cranes project for Japan because I wanted to help, no matter how tiny it may be. It kills me to admit this, but I started this blog partly because I wanted a platform for me to have my opinions heard, taken seriously, resonant and maybe make a difference somewhere.
I guess from some perspective, it might just be a shallow form of self gratification but I cannot deny this urge so I'm trying to churn out as positive an outcome as possible.
Urgh I keep digressing.
If I had to do something to win the trip, I'll only be able to do what I do best. Spread awareness on the good of the movement on various web 2.0 platforms (youtube, facebook,twitter & erm blog.) and ……maybe cosplay if need be =X
Additionally, because I'm so unoriginal I might accidentally get inspired by videos like below, to do a dance video of myself wearing the boots xD
Of course I'll continue to recycle plastic bottles, reject plastic bags and turn off electricity when not in use. I know it doesn't sound like much, but it's my very best. And I implore all of you guys reading this to do the same! So guys, be a Timberland Earthkeeper and support desert greening in Horqin! Go volunteer your services!
Let's all do our part to protect and clean up!
P/s: Leaving comments never hurt :D You guy's know how that motivates people right !
For more information about Timberland's Earthkeeper & volunteering